Submersible Pumps for Georgia, Jamaica, Trinidad, Bahamas & Caribbean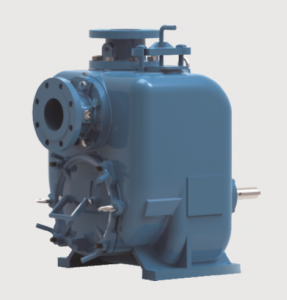 It's easy for fluid processing professionals to find submersible pumps that match both their requirements and budgets at Arroyo Process Equipment. We're a family owned and operated fluid handling equipment company that's been providing exceptional products and services to customers in the US and Caribbean since 1968. At Arroyo Process Equipment, we distribute high quality centrifugal and positive displacement submersible pumps from Prosser, Hevvy Pumps, PumpWorks, Phantom Pumps, Grundfos, Sandpiper, Cat Pumps and other leading industrial pump manufacturers.
Submersible Pumps in Georgia From Arroyo Process Equipment
Our Fluid Handling Line features hundreds of submersible centrifugal pumps including the following and more:
Prosser Standard Line submersible dewatering pumps
Hevvy Pumps HNS Series slurry pumps
Phantom Pumps PH Series high pressure and PL Series low pressure submersible pumps
PumpWorks PW-VSP sump pumps
Sandpiper PortaPump Series pumps
Prosser has manufactured high quality pumps since 1942. Standard Line models require no priming and can operate in any position. Other Prosser submersibles in our line include 70 and 125 Series portable pumps. HNS Series Hevvy pumps are able to handle 70% solids and feature tailored slurry seals along with patented pressure technology. Phantom Pumps submersible pump models and parts are compatible and interchangeable with more costly equipment from Gorman-Rupp, All Prime and Warman. PortaPump Sandpiper models are portable and can be powered by a 12 volt truck or car battery.
Fluid processors have learned that Arroyo Process Equipment is also the best place to purchase accessories and replacement parts for the submersible pumps currently in use in processing facilities and at on-site operations in Georgia, Jamaica, Trinidad, the Bahamas and elsewhere throughout the US and Caribbean. The specialists in our Parts Department are always happy to help clients find the correct Prosser and or other brand name products they need from the thousands of items stocked in our inventory or available by special order. Our parts specialists also provide cross-reference assistance on high quality Phantom Pumps replacement parts to organizations that are looking to reduce pump repair and maintenance costs on compatible pumps. Contact us today for more information on specific submersible pumps in our line or to request quotes on Prosser pump components.