Sump Pumps for Florida, Georgia and Beyond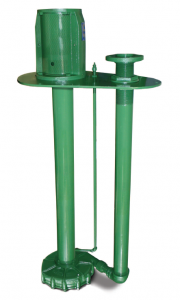 Sump pumps, typically featuring either a pedestal or submersible pump design, are the workhorses in use 24/7 around the world for everything from flood control and dewatering to sump pit drainage, dredging and more. Arroyo Process Equipment is the fluid handling equipment supplier that industrial and municipal organizations trust and rely on when they need durable and reliable high-quality sump pumps and other fluid processing equipment. We're a family owned and operated company that represents and distributes equipment from the industry's most respected manufacturers. We're proudly recognized as a leader in the industry for the unparalleled service and support we've provided to processors for the past 50 years.
Sump Pumps in Florida From Arroyo Process Equipment
Our Centrifugal Pump Line at Arroyo Process Equipment features sump pumps, cantilever pumps, sanitary lobe pumps, end suction pumps, split case pumps and hundreds of other types of centrifugal pump models. Our incredible sump pump selection includes the following and more:
PumpWorks PW-VSP Series pumps
Barnes SP Series, BP Series and EP Series pumps
Deming non-clog sump pump models
Weinman vertical column sump pumps
Grundfos LaBour Taber Series vertical pumps
Phantom Pumps PL and PH Series submersible pump models
PW-VSP Series vertical pumps from PumpWorks are always manufactured and tested in the United States. Economical and heavy-duty models in the PumpWorks Line accommodate sump depths ranging from 7' to 26'. Barnes BP, EP and SP Series submersible pump equipment created for residential use are covered by a limited 24-month warranty and feature lower and upper ball bearings, automatic thermal overload protection and stainless steel shafts. Rugged, self-venting and self-priming LaBour Taber pumps from Grundfos are ideal for sulfuric acid, caustic, liquid heat transfer and drainage sump applications and feature heavy-duty support plates, oversized shaft diameters, on-site impeller adjustments and more.
In-house service technicians can always count on our Parts Department for any replacement parts that are required for preventative maintenance and/or repair on sump pumps and other equipment. Our parts experts are available to help technicians identify the correct parts. Orders are quickly processed and shipped to facilities in Florida, Georgia and beyond. Contact a friendly and knowledgeable Arroyo Process Equipment associate today to request quotes.