Vane Pumps in Cuba, Tobago, Turks and Caicos & Nearby Countries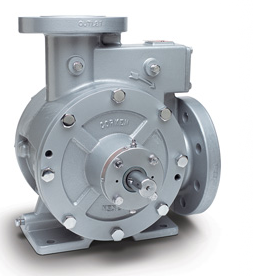 When fluid processing professionals are in need of new vane pumps, side channel pumps, AOD pumps gearboxes, pulsation dampeners or other pumps and pump-related equipment, they know they can turn to the experts at any of Arroyo Process Equipment's three Florida offices. After 50 years of diligently serving processing facilities domestically and internationally, we have earned our title as a leader in the industry. Along with exceptional products, our team of engineers offers unparalleled technical support.
Vane Pumps in Cuba From Arroyo Process Equipment
Those who benefit greatly from the use of vane pumps are operation facilities that are focused on liquid transfer applications, including the transfer of gases, chemicals and a variety of liquids. The pump's rotor produces high volume productivity while maintaining low slip, which is important when processing unstable liquids such as gases and chemicals. The rotor's vanes define the type of vane pump, and the rotator sweeps the processed liquid from the cavity through the pump.
Vane pumps are a great option for processing ammonia, alcohol, propane gas, refrigerants and other low viscosity fluids. These pumps come in a variety of configurations including rolling, swinging, external, flexible and sliding vane. Each vane pump configuration offers its own unique benefits and advantages. External configurations allow for processing large solids, while flexible pumps only handle small solids and a sliding vane pump allows for short periods of running dry.
The LVP Series vane pumps from Viking Pumps include the following features and more:
Pressure ranges up to 200 PSI
Temperature ranges from 0 to +275 F (-18 to +135 C)
Viscosity ranges from 28 to 2,300 SSU
Capacity ranges up to 160 GPM
To ensure your facility is operating at maximum capacity, it's important that you always have the correct industrial pumps and pulsation dampeners. Whether you are looking for vane pumps, centrifugal pumps, side channel pumps, pulsation dampeners or other processing products, rely on us for the quality you depend on. We offer more than just product and technical support. We can create complete custom pump package systems that are designed to meet the requirements and specifications of your processing facilities in Cuba, Tobago, Turks and Caicos and nearby countries. Contact us for more information regarding a particular vane pump model or to request a quote today.