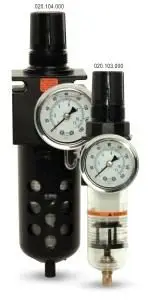 Warren Rupp Florida Sales & Service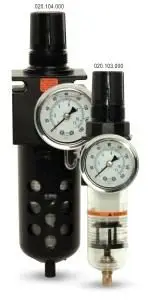 For 50 years, Warren Rupp has been leading the industry in manufacturing pumps for process companies throughout the world. A manufacturer of air-operated double diaphragm pumps, this renowned company is known as the "Originators in Pumping" and was founded on the principle of building new and different pumps, and there are no other pumps on the market that are as universally applicable and responsive as the pumps made by this world-renowned brand.
Today, they have expanded to provide other pumps like those manufactured by Sandpiper. Warren Rupp Sandpiper products offer a 5-year warranty, as well as other unique advantages, such as money-back guarantees, factory-based training, education, and more.
Your Dedicated Warren Rupp Florida Distributor
Arroyo Process Equipment has been there every step of the way, also serving processing companies for over 50 years. As an independent, factory-authorized distributor, Arroyo can provide processing facilities with all of the Sandpiper pumps needed to keep facilities running smoothly. Additionally, we offer pumps and other processing equipment, such as mixers, motors, gearboxes, and more, from other well-established and reputable brands.
A few of the manufacturers that we represent include:
Viking Pump
Wright Flow Technologies
Liquiflo
Toyo
Sharpe Mixers
and Many Others!
View our current line card now to see our full list. We also have a Spanish line card available to better serve our international customers.
Arroyo Process Equipment represents the finest quality industrial manufacturers in North America, and our highly-trained staff provides unequaled service to customers across the globe. We are Hispanic and woman-owned and operated, and we strive to meet the needs of customers across a wide array of industries.
We are pleased to offer products to facilities in Florida, Georgia, Alabama, South Carolina, North Carolina, and other locations both nationally and internationally. Contact us today for more information or to request quotes! We look forward to serving you!