Leeson Electric Available in Florida, Georgia, Puerto Rico, Haiti, Dominican Republic & Beyond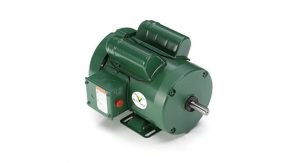 Electric motors offer versatility and operational efficiency. Yet, many industrial operations rely on older, fuel-powered engines for moving material at job sites. Leeson electric motors and those by other top brands produce a great deal of power and torque to move material. They also use energy more efficiently than fuel-powered motors and have minimal exhaust fumes or other pollutants. That makes Leeson electric and similar motors ideal solutions for many industrial jobs.
Find Custom Solutions
Leeson motors are known for reliable operation and can work well in many industrial capacities. Arroyo Process Equipment has experienced mechanical and chemical engineers who can design custom processing solutions. Whether you are using Leeson electric motors or those by other top brands, we can help you with:
Custom fluid-processing systems
Skid-mounted installation
24-hour maintenance
Parts cross-referencing and compatibility
No matter the type of problem you might experience, we have 50 years' of success helping our clients with custom solutions.
Get Personalized Service
With a team of professional engineers at the ready with top equipment like Leeson motors, Arroyo Process Equipment is always available to help. We are available every day of the year, no matter the time, to help our clients solve their toughest problems. When something goes wrong, we show up to make it right. We have a wide range of parts and equipment, including strainers, valves, and pumping equipment, to solve any fluid-processing problem.
Schedule a Consultation
It is simple to get an onsite consultation from our professionals at Arroyo Process Equipment. We have locations in Bartow, Miami, Jacksonville, and the Dominican Republic, and our professionals are on hand to assess your needs. We have Leeson motors and other outstanding brands and a full selection of parts. Leeson electric and other high-efficiency motors produce many hours of flawless operation. Contact us to determine which ones are best for your industrial needs at your facility in Florida, Georgia, Puerto Rico, Haiti, the Dominican Republic, and beyond.