Warren Rupp Sandpiper in Florida, Georgia, Alabama, South Carolina, North Carolina & Beyond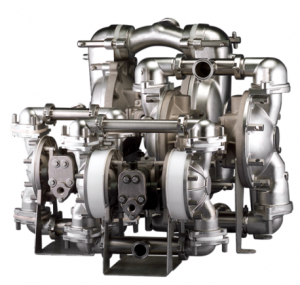 Arroyo Process Equipment offers an assortment of industrial pumps, mixers, motors, gearboxes, and more from some of the world's most reputable manufacturers. We pride ourselves on offering our customers only the highest-quality processing equipment, and our team of industry leaders provides our customers with unparalleled service and support. From Warren Rupp Sandpiper products and Viking Pump equipment to Sharpe Mixers and everything in between, we have the products you need at the prices you'll love.
Your Single Source
At Arroyo Process Equipment, we can help determine the ideal pump and processing equipment to optimize performance at your facility – regardless of your industry. We have products and equipment that are ideal for nearly any industrial application, and our assortment of Warren Rupp Sandpiper products is unmatched by other industry distributors.
Choose from a:
Sandpiper Heavy-Duty Ball Pump
Sandpiper Oil & Gas Pump
Sandpiper Heavy-Duty Flap Pump
and More!
Not sure if you need a Sandpiper diaphragm pump or a heavy-duty ball pump? Not to worry. Our experts are on standby every day to provide recommendations on the best pumps for your business and processing facility. We can provide equipment selection assistance, and our team of engineers can even develop a pump packaged system that is designed specifically for your application. Better yet, we can skid-mount your system for quick and easy installation.
Repairs & Service
Arroyo Process Equipment is also pleased to offer industrial equipment repairs, service, and maintenance. If any of your equipment breaks down during operation, simply call your dedicated Arroyo Process Equipment representative to have a team quickly dispatched to your facility. We will diagnose and repair your system to get your facility back up and running as soon as possible.
If you operate a processing facility in Florida, Georgia, Alabama, South Carolina, North Carolina, or beyond and are looking for competitively-priced Warren Rupp Sandpiper products or have any other industrial processing equipment needs, look no further than Arroyo Process Equipment. Contact us today for more information.