Water Pump in Florida, Haiti, Bahamas, Cayman Islands, Tobago & Nearby Countries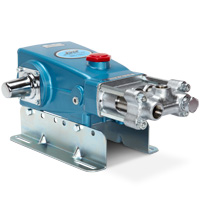 A water pump is one of the most widely used types of industrial pumps and used in various applications. Arroyo Process Equipment is the go-to source for the best selection of water pumps from top manufacturers. Industry professionals know they can count on Arroyo Process Equipment for everything from a water pump, trash pump and milk pump to motors, gearboxes and everything in between. Since our doors opened in 1968, our family owned and operated business has supplied fluid processing facilities with all of the pumps and related equipment required to operate processing facilities. Our vast product lines include our Specialty Product Line, Fluid Handling Pump Line, Mixing Equipment Line and more.
Water Pump in Haiti From Arroyo Process Equipment
Arroyo Process Equipment specializes in stocking exceptional positive displacement and centrifugal water pump equipment. Waste water treatment, flood control, food and beverage processing, agricultural irrigation and other industrial and municipal applications typically require water pumps to efficiently move water to and/or from the work site. Our selection includes the following and more:
Metering pumps from Pulsafeeder
High pressure piston pumps from Cat Pumps
Boiler feed pumps from Grundfos
Vertical sump pumps from Deming Pumps
Self-priming dewatering pumps from Phantom Pumps
Fire pumps from Plad
Along with water pumps, most fluid applications require motors, gearboxes, drives, strainer baskets and a wide variety of other pump-related equipment. For those who are new to the industry, our team of engineers can assist you. We offer our invaluable, skid-mounted turnkey pump system package systems that come complete with all of the motors, pumps and other parts needed to get operations up and running quickly.
If you need parts to repair and maintain water pump or other processing equipment, look no further than the parts specialists at Arroyo Process Equipment. We carry a huge inventory of parts for all of the equipment that we represent and distribute. Our parts department specialists can quickly identify the correct parts by matching our parts to your processing specifications, and we will process and ship orders quickly to help reduce downtime at your processing operations and facilities in Florida, Haiti, the Bahamas, the Cayman Islands, Tobago and nearby countries from our three locations. Contact us today to request quotes on pumps and/or replacement parts.