Yamada Pumps for Georgia & Elsewhere Throughout the Caribbean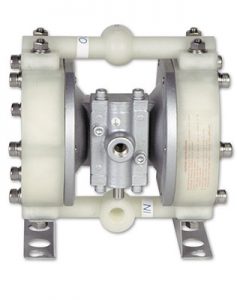 Since 1968, Arroyo Process Equipment has provided processing industry professionals with exceptional equipment such as Yamada pumps, Watson Marlow pumps, Scott Turbon mixers, Eaton strainers, Baldor motors and more. Our family owned and operated business is proudly recognized as the leader in the industry with a team of application experts that processors can always trust and rely on for unparalleled services such as equipment selection and installation guidance, technical support, turnkey pump package system design and more.
Yamada Pumps in Georgia From Arroyo Process Equipment
Our Positive Displacement and Centrifugal Pump Lines at Arroyo Process Equipment feature hundreds of pump models manufactured by the biggest names in the industry including Yamada, Hevvy Pumps, Liquiflo, Griswold, Phantom Pumps, Watson Marlow, Corken and more. Organizations using air operated diaphragm pumps in mining, automotive fluid transfer, pharmaceutical manufacturing, food and beverage processing, brewing, and other manufacturing and industrial processing operations often use Yamada pumps from our Centrifugal Pump Line.
Yamada is a certified ISO 9001 corporation renowned for manufacturing innovative, high-quality and reliable AODD pumps. We offer the full line of Yamada pumps including the following types of AODD models and more:
Diaphragm Drum Pumps
SolidPRO Solids Handling Pumps
Split Manifold Pumps
Electro-Polished Pump Models
Xtreme Duty Pro XDP Series Pumps
CSA Certified Pump Models
Our Specialty Products Line features filter regulators, dampeners, liquid level controllers, air valves and more for Yamada pumps as well as other pump related equipment, such as drives, gearboxes, motors and more, for Yamada and other name brand pumps in our Arroyo Process Equipment pump lines.
The parts specialists at Arroyo Process Equipment are the experts that in-house service technicians working in Georgia, Cuba, the Bahamas, Turks and Caicos, Cayman Islands or elsewhere throughout the Caribbean or US call when they need to repair Yamada pumps and/or other equipment. We have thousands of replacement parts and accessories, such as hoses for Bredel and Watson Marlow pumps, impellers for Phantom Pumps, Weinman and Griswold pumps, strainers for Wright Flow Technologies sanitary lobe and circumferential piston pumps, and more, in stock. Contact one of our pump specialists today for pump, accessory or replacement part quotes.