Y Strainer for Haiti, Cuba, Bahamas, Cayman Islands, Virgin Islands & Beyond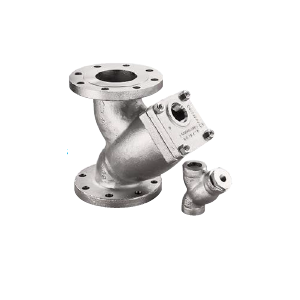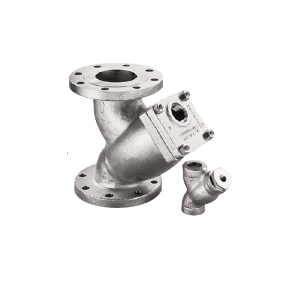 Damage to pumps, control valves, steam traps, regulators, meters and other fluid handling equipment can often occur when a Y strainer is not in place at operations that process liquids, steam or gaseous substances containing small amounts of solids. Y strainers with wire mesh or perforated elements help trap undesired particles from processing pipelines that are infrequently cleaned out. Processors always find the best Y strainer selection at Arroyo Process Equipment. We're a family owned and operated fluid handling equipment company that distributes full lines of pumps, mixers, strainers and more from the world's top manufacturers.
Arroyo Process Equipment is proud to distribute the full Eaton line of filtration solutions. Eaton is one of the most respected manufacturers in the industry, and Eaton manual pipeline strainers include Y strainers, simplex and duplex industrial basket strainers, and fabricated strainers. The Eaton Model 85 Y strainer line includes stainless and carbon steel models for pipelines from ¼" to 10". Features, benefits and options on these durable strainers include the following and more:
Flanged, Threaded or Socket Weld Connections
Vertical or Horizontal Installation
Compact Design
Threaded or Bolted Covers
Optional MONEL Screens
After shutting down processing lines, strainer caps are removed and Model 85 Y strainer screens are manually cleaned. Cleaning the strainer without removing it from the strainer body is possible with a fitted "blow-off" connection. Potential bypass problems are eliminated during manufacturing by fabricating the precision machined screen seats to perfectly fit the strainer bodies.
Our Specialty Products Line at Arroyo Process Equipment also features Eaton bag filters, automatic self-cleaning filters, cartridge filters, depth filters and portable filtration equipment. Screens and other replacement parts for Y strainers in use at processing operations in Haiti, Cuba, the Bahamas, Cayman Islands, Virgin Islands and beyond are always in stock or available by special order from our Parts Department. Contact a fluid processing equipment specialist at Arroyo Process Equipment today for Y strainer technical data and/or quotes.