Eaton Pumps in Georgia, North Carolina, South Carolina, Cuba, Haiti & Other Regions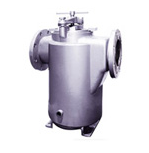 Eaton Pumps enjoys a firmly established reputation as one of the best manufacturers for ensuring constant movement of material at industrial operations. Eaton's pumps come in many types and varieties, including the popular centrifugal pump. Choosing the right one for the task, though, might require expert assistance.
The talented experts at Arroyo Process Equipment provide custom, turnkey solutions to nearly any industrial problems that might arise. Those problems can be minimized with expert consultation from our team of mechanical and chemical engineers at Arroyo Process Equipment. Arroyo has locations in Bartow, Jacksonville and Miami, and offers pump:
Installation
Maintenance
Repair
Parts Selection
Cross-Reference Assistance
Whether you need centrifugal pumps or other gear to complete the task at hand, Arroyo Process Equipment has the experience and expertise to get the job done right. Arroyo also offers 24-hour assistance to all clients.
Expert Experience Counts
Arroyo Process Equipment has more than 50 years of experience providing pumping solutions for manufacturing firms and others in the Southeastern United States and Caribbean. Our vast product line includes:
Positive Displacement Pumps
Centrifugal Pumps
Mixers
Gearboxes
Motors
Whether you need a centrifugal pump from Eaton Pumps, a centrifugal pump from a different manufacturer, or other types of processing equipment, Arroyo Process Equipment has the network of first-rate sources to get the best possible equipment.
Get Experienced, Friendly Help
Arroyo Process Equipment is a woman- and Hispanic-owned and operated business and a firmly-established industry leader in fluid-processing equipment industry. We offer pump installation, maintenance, and repair services around the clock any day of the year. Arroyo also uses a network of authorized dealers to ensure the correct equipment and parts are always available and your pumps and other gear are in top condition. Contact Arroyo Process Equipment to procure the best Eaton pumps in Georgia, North Carolina, South Carolina, Cuba, Haiti, and other regions. We look forward to serving you!