Centrifugal Pump for Facilities in North Carolina, South Carolina, Cayman Islands, Turks and Caicos & Beyond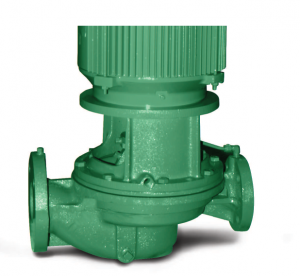 A centrifugal pump is a wonderful tool for moving light and heavy material over great distances. It uses rotational energy to move fluid through a tube-like mechanism. The rotational energy is provided by high-power industrial motors that require routine maintenance and occasional repair. Under particularly bad circumstances, those motors will need replacement to prevent a shutdown of the entire production facility. When that happens, Arroyo Process Equipment, which has three locations in Florida and decades of experience, is one of the best sources for industrial solutions.
HVAC Pump Uses
In the Southeastern United States and nearby areas, centrifugal pumps often move light-viscosity liquids, such as the liquids that are found in an HVAC system. An HVAC pump often is overworked in the heat and humidity that comes with the local weather, but a centrifugal pump typically provides the efficient, constant movement of fluid to maintain heating and cooling facilities under just about all working conditions.
Factors that Impact Centrifugal Pump Efficiency
A centrifugal pump has many factors that affect how well it performs its intended task. Typically, maintenance and repair services done in a timely manner will ensure the factors remain under control and the pump stays in use. Those factors include:
Fluid Viscosity
Fluid Density and Gravity
Operating Temperature
Operating Pressure
Cavitation
The various factors all impact how well a pump will work – or if it will work at all. If you use an underpowered motor to try to move heavy material, the motor almost certainly will fail over time, and when that happens, production gets shut down. That is just one of many types of problems that could arise and impact how well your industrial centrifugal pump performs on the jobsite.
Get Fast, Efficient Pump Services
The experts at Arroyo Process Equipment have more than 50 years of experience providing fast and efficient solutions for industrial pump installation, maintenance, and repair. Our Hispanic- and woman-owned business has outstanding owners and staff at the ready. Contact Arroyo Process Equipment of Bartow, FL, for centrifugal and HVAC pump installation, maintenance, and repair in North Carolina, South Carolina, Cayman Islands, Turks and Caicos, and beyond.