Lightnin Mixers for Florida, Puerto Rico, the Dominican Republic & the Caribbean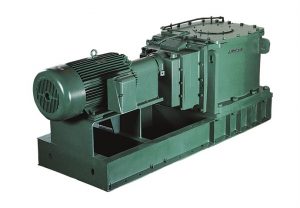 For water and wastewater treatment in Jamaica, Trinidad, Tobago and Cuba, Arroyo Process Equipment has the processing equipment to keep your operations moving efficiently. We carry full lines of air operated diaphragm pumps designed for use in wastewater facilities.
Lightnin Mixers From Arroyo Process Equipment
An unmatched selection of pumping equipment is available from Arroyo Process Equipment including:
Dewatering pumps
Sump pumps
Slurry pumps
Fertilizer pumps
Submersible pumps
Sanitary pumps
Industry professionals in the chemical industry rely on the Arroyo Process Equipment experts to help select the pumps best designed to handle the chemicals they are processing. Chemical pumps in our inventory can process most any type of chemical including hot, cold, hazardous, corrosive and more. We represent and distribute only the top brands in the industry such as Griswold, Warren Rupp, Phantom Pump and more.
Our selection of top-quality gear boxes, motors, drives and replacement parts make us the one-stop shop for processing equipment and supplies. We carry manufacturer replacement parts needed for maintenance and repair of machinery for all equipment available at Arroyo Process Equipment. We also carry a full line of parts manufactured by Phantom Pumps that are compatible and interchangeable with brand name pumps. You can count on our parts specialists to determine which parts you need and get them shipped out to you quickly, in many cases overnight.
We can also service all of your equipment, including and Lightnin mixers. Lightnin mixers can be found in many stages of wastewater treatment including sludge holding, neutralization, aeration and disinfection. Lightnin mixers have been in use in many different industries for over 90 years. Arroyo Process Equipment also is proud to represent and distribute high quality top brand mixing equipment such as Sharpe Mixers and Hansen Mixers.
Whether you need repairs for your Lightnin mixers, to purchase chemical pumps, or have questions about any of our other products in your Florida, Puerto Rico, Dominican Republic or Caribbean facilities, we are committed to providing you unparalleled service. Contact us today for a quote on any of our top quality processing equipment.