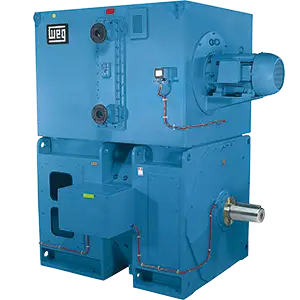 Motors in Dominican Republic, Haiti, Jamaica, Trinidad, Virgin Islands & the Caribbean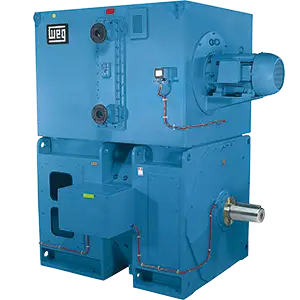 Electric motors have been a powerful driving force of the ongoing technological revolution that continually changes how work is done in industrial capacities. In particular, Leeson electric motors have established themselves among the best for virtually any industrial or manufacturing capacity. When you need continuous power that flows efficiently and smoothly without interruption and without workplace shutdowns, electric motors from Leeson are a good bet.
Many Motor Types from Which to Choose
Electric motors generally come in AC, which is short for "alternating current," and DC, which stands for "direct current." AC motors are noted for utilizing less energy and providing safer transmission over greater distances than DC currents. In electric motors, that adds up to less power needed to get the job done. When you want a strong motor with ample power on tap, though, a DC motor is a great option. The experts at Arroyo Process Equipment, which has three locations in Bartow, Jacksonville and Miami, FL, and is an Hispanic- and woman-owned and operated business, offers a widely varied product line of electric and other motors for nearly any industrial application.
Ensure the Right Fit
With more than 50 years' experience providing solutions for industrial manufacturing processes, Arroyo Process Equipment offers custom turnkey solutions to ensure the best equipment is in place to get the job done right. Arroyo offers:
Motor and pump Selection Assistance
Repair and Maintenance Services
Parts Selection
Cross-reference Assistance
No matter what your job requires, Arroyo Process Equipment has the expertise and experience necessary to ensure the right equipment gets used. That means work gets done on time and on budget, thanks to having high-capacity industrial motors, like Leeson electric motors, available for virtually any industrial manufacturing task.
Contact Arroyo for Expert Help
With more than a half century of success in the Southeastern United States, Arroyo Process Equipment has firmly established itself as a top source for industrial solutions when it comes to moving material and providing power for manufacturing processes. Contact Arroyo Process Equipment for free, friendly expert help with motors for virtually any industrial capacity. We proudly serve those throughout the U.S., as well as those in the Dominican Republic, Haiti, Jamaica, Trinidad, Virgin Islands, and elsewhere throughout the Caribbean.