Regenerative Turbine Pumps in Florida, Georgia, Puerto Rico, the Dominican Republic & the Caribbean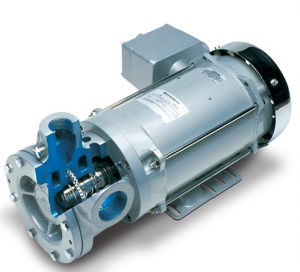 It's not surprising that organizations using regenerative turbine pumps, chopper pumps and other pump equipment for their processing operations across the United States and the Caribbean trust and rely on Arroyo Process Equipment. We're an authorized distributor with two locations of hundreds of regenerative turbine pump models from the world's top pump manufacturers such as Burks and many others. Arroyo Process Equipment is renowned in the industry for our application expertise and the unparalleled technical support that is provided by our pump specialists and engineers.
Refrigeration Turbine Pumps From Arroyo Process Equipment
Regenerative turbine pumps manufactured by Burks typically include the following features:
Extended Life: Patented LIFE-LOK feature allows for precise setting and increased efficiency
Impeller: Perfectly matched corresponding grooves without metal-to-metal contact
Raceway: Increased delivery efficiency and minimized water slippage
At Arroyo Process Equipment, we are proud to inventory Burks base mounted and close-coupled CR, CS, CS, EC, ED, ES and ET Series turbine models. These models are specifically engineered to process non-corrosive, non-abrasive and clean liquids. To form labyrinth seals, each pump features impellers with annular grooves or sealing rights that perfectly sit with raceway and intermesh grooves. Burks has patented Life-Lok external adjustments. Life-Lok helps extend pump life through highly accurate control pressure. The Burks pumps that we distribute are used for a variety of industrial applications including transfer, circulation, metering and pressure maintenance.
Along with proving extensive knowledge on regenerative turbine pumps and chopper pumps, our team of engineers are always happy to create custom pump package systems for facilities in Florida, Georgia, Puerto Rico, the Dominican Republic and elsewhere in the Caribbean. Pump system development is one of our invaluable services at Arroyo Process Equipment. We design and create systems that are complete with one or more pumps, mixers, gearboxes, motors and/or other components. The turbine pumps, chopper pumps and/or other equipment in the system are always carefully selected by matching technical data and specifications. Contact us today to learn more about the exceptional products and services available from Arroyo Process Equipment.