Sanitary Lobe Pumps in Georgia, Tobago & Surrounding Regions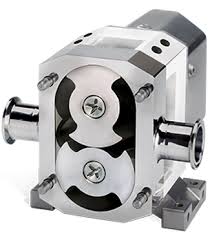 Many industries need to move large quantities of industrial product that also needs to be preserved and protected from contaminants. Sanitary lobe pumps are ideal tools to do just that because they often use multiple lobes within a cam that do not come into contact with each other. The lobes gently rotate and move large quantities of material internally, without subjecting the material to undue pressure and friction. 
Sanitary lobe pumps work particularly well for industries that deal with perishable products, including:
Food and Beverage
Chemical
Pulp and Paper
Biotechnology
Pharmaceutical
Arroyo Process Equipment has a professional team of chemical and mechanical engineers who can determine the best possible pump for your job site. Whether you need a sanitary lobe pump, wet well pump or another pump type, we can ensure you have the right tools for the task.
Custom, Turnkey Solutions
With more than 50 years' experience in the industry, Arroyo Process Equipment is headquartered in Bartow, FL, and provides custom solutions for fluid processing problems. Our team of experts can assess and design the ideal pumping solution for your worksite. Installation is done quickly, and equipment is typically skid-mounted for easy transportation. We do all of the design and testing before bringing your industrial pump to the job site. That helps to ensure a proper fit and fast installation to ensure that any fluids you need to move to get to where you need them. A sanitary lobe pump is particularly useful when you want to ensure the material is free from contaminants.
Get Free, Friendly Consultations
Arroyo Process Equipment has three locations in Florida and is always available to help with your wet well pump and other pumping needs. We also have a full supply of gearboxes and other vital parts and equipment so that any repairs or maintenance can get done right away. Please feel free to contact us for wet well and other pumping maintenance, repair, and installation services. We also install, repair, and maintain sanitary lobe pumps in Georgia, North Carolina, South Carolina, Cayman Islands, Tobago, and the surrounding regions.