Electric Pumps for Florida, Georgia, Bahamas, Trinidad & Turks and Caicos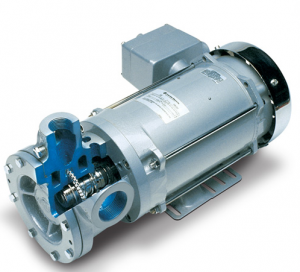 If you need high-quality electric pumps at your processing facility, you'll want to call the pump experts at Arroyo Process Equipment. We're the family owned and operated fluid handling equipment supplier with the best selection of industrial processing pumps from the brands you know and trust such as Cat Pumps, Viking Pump, Watson Marlow and more. We carry all of the positive displacement pumps, centrifugal pumps, accessories and genuine replacement parts used in a wide array of fluid processing applications including wastewater treatment, power generation, food and beverage processing, mining, construction site dewatering, and more.
Florida Electric Pumps From Arroyo Process Equipment
Electric pumps that are available in our Fluid Handling Line at Arroyo Process Equipment include the following and more:
Cat Pumps direct drive, electric motor gearbox pumps
Corken Coro-Flo Series regenerative turbine pumps
Eaton electric motor-driven pumps
Pulsafeeder Chem-Tech Series pumps
Grundfos fire protection pumps
Griswold E, F and G Series end suction centrifugal pumps
Cat Pumps is one of the most renowned pump manufacturers in the world. Their company has manufactured precision pumps for more than 40 years, and Arroyo Process Equipment is proud to distribute their full-line of direct drive electric pumps, plunger pumps, piston pumps, ATEX pumps, multistage pumps and more.
Replacement parts and accessories, such as pressure regulators, gauges, valves, bolts and more, for all of the electric pumps that we offer in our line are available in our Parts Department. Part selection assistance is always available from our experienced and knowledgeable parts specialists. Our chemical and mechanical engineering team often designs and creates custom pump package systems for organizations in Florida, Georgia, Bahamas, Trinidad & Turks and Caicos and the Caribbean islands. These turnkey solutions come complete with one or more electric pumps, drives, motors, mixers and other components that match the provided processing specifications at your operation facility. Package systems are typically skid mounted for efficient shipping and easy installation. Contact an Arroyo Process Equipment associate today to request more information or quotes on processing equipment or custom turnkey package systems. We look forward to serving your processing facility!