Sump Pump for Florida, Georgia and Beyond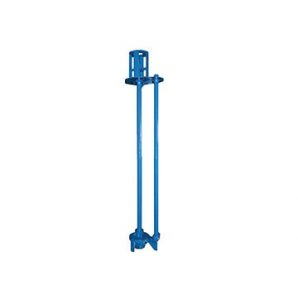 History has proven that coastal cities in the United States are often vulnerable to rising water. That's why it's wise for organizations and municipalities near the coast to always keep sump pump and/or other water pump equipment on hand to protect home- and business owners against potential water damage. Sump pumps are often used to remove water from residential homes, businesses, streets and other areas during and after heavy rains and tropical storms. Water pumps are also used for non-weather related industrial applications such as construction site dewatering, agricultural irrigation, sewage treatment, dredging and more.
Sump Pump in Florida From Arroyo Process Equipment
Arroyo Process Equipment is the fluid handling equipment headquarters where you'll find the best selection of industrial pumps and related equipment. As a leading supplier in the fluid processing equipment industry, Arroyo Process Equipment has thousands of sump pump models in our Centrifugal Pump Line to choose from including the following and more:
Griswold E, F and G Series end suction sump pumps
Deming 4500, 4507 and 4508 simplex and duplex designed column pumps
Barnes SHUR-Switch SU33 pumps
Phantom Pumps submersible, self-priming PL Series and PH Series pumps
FL Smidth Krebs vMAX Vertical Cantilever Pumps
Yamada Standard Series pumps for sump uses on or off shore
The versatile end suction sumps from Griswold are perfect for most any water pump application. Features and benefits of Griswold E, F and G series sump pump models include single-piece enclosed impellers, cast iron liquid paths, back pull-out designs and more. High performance, low-cost SU33 SHUR-Switch Barnes models are CSA and SSPMA certified, and each model features cast iron motor housings and a shrouded float. Phantom Pumps exceptional quality self-priming sump pump models are easy to install and require little maintenance. Krebs vMAX Series pumps are the ideal water pumps for mining and mineral processing, dewatering and power plant applications.
Contact a sump pump expert at Arroyo Process Equipment today for help selecting the models in our line best suited for water pump related applications in Florida, Georgia and beyond. Our team of exceptional engineers looks forward to working with your company or organization to improve your current facility's efficiency or assist in equipping your new operation facility.