Water Pump for Florida, Georgia, Haiti, Jamaica, Trinidad & Throughout the Caribbean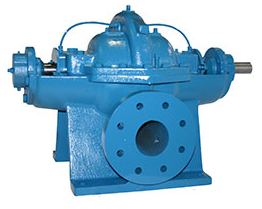 Arroyo Process Equipment is known as the water pump headquarters where processors will always be able to find every type of water pump, from a sump pump to a dewatering pump, they could need. Arroyo Process Equipment is the family owned and operated business that has covered the pumps, mixers, drives, motors and other fluid handling equipment needs of fluid processors since 1968. We're the fluid handling company recognized in the industry for our application expertise and commitment to excellence in everything we do.
Our pump lines at Arroyo Process Equipment feature hundreds of positive displacement and centrifugal water pump models such as the following and more:
Ovivo UPW Series pumps
Watson Marlow Bredel CIP hose pumps
Weinman single stage split case pumps
Sandpiper SludgeMaster air-powered trash pumps
Plad Equipment vertical in-line and horizontal split case fire pumps
Phantom Pumps slurry and sump pumps
Ultrapure UPW Series models from Ovivo are ideal for final polishing applications in water plants. These non-metallic pumps meet current and future ITRS requirements and offer high flow rates up to 200 m3/h and pressures up to 16 bars. Bredel clean-in-place CIP hose pumps are typically used for food and beverage manufacturing and are 3A and FDA certified. Weinman NSF 61 and 372L water pump models with heads to 460' and discharges from 2" to 12" are used for domestic water booster systems, drinking water applications and chilled water systems. These Weinman water pumps feature lead-free construction and mechanical seals approved by the FDA. SludgeMaster submersible AOD pumps are perfect for processing water laden with twigs, sand, leaves and other soft solids up to 1-1/2" and fit in openings as small as 14". Electric and/or diesel vertical in-line and split case horizontal pump systems from Plad Systems are most often used for fire-fighting applications. High-quality PL Series low pressure sump pump equipment and design patented slurry pumps from Phantom Pumps are the cost-effective alternatives to many slurry and sump pump models from Warman, Gorman-Rupp, ESCO Pumps and other well-known manufacturers.
Contact us today for free quotes on water pump equipment for your processing facilities in Florida, Georgia, Haiti, Jamaica, Trinidad and other locations elsewhere throughout the US and Caribbean.