Top Entry Mixers for Facilities in Florida, Georgia, Puerto Rico, the Dominican Republic & the Caribbean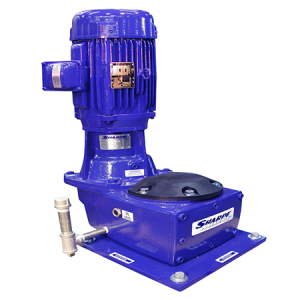 Fluid processing professionals are hard pressed to find a supplier other than Arroyo Process Equipment that has a more comprehensive selection of mixing equipment. Arroyo Process Equipment is a leader in the fluid processing industry and proudly represents world renowned manufacturers of top entry mixers and vane pumps such as Prosser, Hayward Gordon, Weg Motors and Drives, Viking Pump and others.
Food and beverage, pharmaceutical, water treatment, chemical, and other industrial fluid processing applications require industrial mixers. Each application has unique requirements, so while some facilities may require sanitary mixers, others may require a heavy-duty mixer or top entry mixer. Sharpe Mixers is part of the Hayward Gordon family and known for their high quality mixing equipment. The full product line available at Arroyo Process Equipment includes Sharpe top entry mixers, side entry mixers, portable mixers and inline mixer systems. A top entry mixer can be found in the LH-Series, MB-Series, N-Series and ST-Series lines.
Along with Sharpe Mixers, Hayward Gordon also has Scott Turbon mixers. Applications for a top entry mixer from Scott Turbon include de-agglomeration, dissolution, dispersion, suspension, reaction acceleration, homogenization, emulsification and much more. These mixers from Scott Turbon have the following features and more:
Processing volumes from 1 to 6,000+ gallons
Used on open or closed tanks, totes, and drums
Interchangeable mixing heads
Clean-In-Place (CIP) design
Meets 3-A Sanitary Standards
If you need assistance selecting the right top entry mixers for your processing facility in Florida, Georgia, Puerto Rico, the Dominican Republic or the Caribbean, our expert pump specialists can assist you. Whether you need a single pump or an entire package system, we can help. Vane pumps, gearboxes and other fluid processing equipment can be added to a custom tailored pump package designed by our team of engineers based on your operation facility's unique requirements and specifications. Should any of the equipment need a repair, we offer repair services on all pump equipment. At Arroyo Process Equipment, we are known for our ability to quickly and accurately ship you equipment, replacement parts and accessories from both of our Florida locations. Contact one of our processing equipment specialists today for quotes on mixers and vane pumps or to request more information about any of our products or services.