Warren Rupp Sandpiper Pump for Florida & Other Areas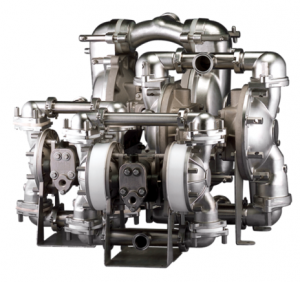 If you are looking for a Warren Rupp Sandpiper pump for your processing facility, look no further than Arroyo Process Equipment. We are the industrial processing distributor to trust with all of your processing equipment needs. For over 50 years, our family-owned and operated business has provided processing facilities with all of the equipment they need to keep their operations running smoothly, and we have the staff to help you choose the right products for your specific application needs.
Our Warren Rupp Sandpiper Pump Products
At Arroyo Process Equipment, you will find all the Warren Rupp products you need to optimize processing at your facility. From a Sandpiper air diaphragm pump to a heavy-duty ball pump and everything in between, we have it all at Arroyo Process Equipment. Our engineers can recommend the best-performing pumps and other industrial equipment to completely outfit your facility, and we can also provide installation assistance and other ongoing product support.
Do you need a Warren Rupp part to complete repairs on existing equipment? Our staff of pump experts can provide parts selection assistance. Do you need to outsource your maintenance and repairs? Arroyo Process Equipment can help with that, as well!
Additional Product Lines
Arroyo Process Equipment can truly be your single source for any of your industrial processing equipment needs. We sell much more than pumps, so whether you need a motor, mixer, gearbox, strainer, or have any other equipment needs, we are the company to call. We are a distributor for some of the best names in the business, including Viking Pump, Toyo, Yamada, Sharpe Mixers, Hayward Gordon, PumpWorks, Phantom Pumps, and many others.
If you need a Sandpiper air diaphragm pump, another type of Warren Rupp Sandpiper pump product, or have any other industrial processing equipment needs at your facility in Florida, Georgia, Alabama, South Carolina, North Carolina, or other nearby areas, contact Arroyo Process Equipment today to speak to our pump experts about your application. We are happy to provide quotes and will work with you to determine the ideal equipment for your specifications.