Weg W22 Mining Motor Available to Professionals in Florida & Other Regions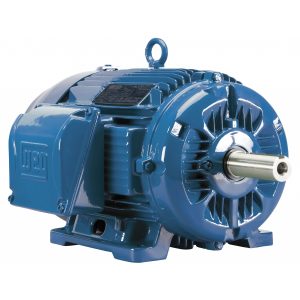 Mining operations need reliable equipment to consistently and quickly move material. That includes mining material, waste material, water, and other fluids that commonly occur in mining operations. The Weg W22 mining motor has an industry-leading reputation for being among the best at keeping mining operations underway. This three-phase Weg W22 inverter duty motor offers versatility, reliability, and consistent operation. It also is known for its relatively low cost, due to its three-phase capability.
Custom Solutions
Arroyo Process Equipment has experienced professionals on hand to help you find the best solutions for your industrial needs. We have a team of chemical and mechanical engineers that can assess your unique problems and devise the best custom solutions. We can determine whether the Weg W22 mining motor or another type is the ideal tool for your unique facility. When it is time to install your custom unit, we do that quickly. Our experienced professionals typically use skid-mounted installation to get your operation up and running as soon as possible. That minimizes downtime while maximizing productivity. We also can help you find compatible parts to ensure your Weg W22 motor and other equipment stay working as well as possible.
Around-the-Clock Service
No matter the time of day or night, Arroyo Process Equipment is available to help with timely emergency repairs and maintenance services. We are available every day of the year, including holidays and Sundays, to keep our clients operating and pleased with our service. Arroyo Process Equipment is a woman and Hispanic-owned business with more than 50 years' experience with the industry's best equipment like the Weg W22 inverter duty motor. We are based in Bartow, FL, and have locations in Miami, Jacksonville, and the Dominican Republic.
Call for Estimates
It is very easy for you to schedule a site assessment to determine how Arroyo Process Equipment can help. Whether you need the Weg W22 mining motor or other solutions, we can ensure you get the best equipment and compatible parts to stay running. Please feel free to contact us for an estimate and learn more about how Arroyo Process Equipment can help your facility in Florida, Georgia, Puerto Rico, Haiti, the Dominican Republic, and other regions.