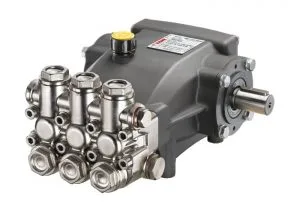 High Pressure Piston Pumps in Florida, Georgia, Puerto Rico, the Dominican Republic & the Caribbean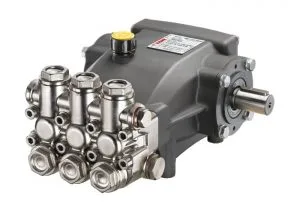 Arroyo Process Equipment represents several of the best high pressure piston pumps manufacturers in the fluid processing industry. Whether you need a single piston pump or entire pump package system complete with centrifugal mag drive pumps for your processing operations, you'll find one in our lines from Cat Pumps, Wright Flow Technologies, Viking Pump and others.
High Pressure Piston Pumps From Arroyo Process Equipment
A piston pump from Cat Pumps will give you years of service. High pressure piston pumps are known to be one of the longest lasting and most reliable pump products on the market. Cat Pumps are available with stainless steel or brass manifolds and stainless steel valve components. Wright Flow Technologies also has chemical piston pumps that are perfect for bio-tech, chemical, food and beverage, pharmaceutical, and other fluid processing operations that specify a circumferential piston pump. They offer three series of circumferential piston pumps including Revolution, TRA10 Series and the TRA20 series. In addition, gear pumps from Liquiflo and Viking Pump are often used as a piston metering pump alternative.
High pressure piston pumps produced by Cat Pumps feature the following technical data:
Maximum flow ranges of 3 PGM to 60 PGM
Maximum pressure ranges of 100 PSI to 1,50 PSI
Maximum ranges of 41 RPM to 103 RPM
And more!
Arroyo Process Equipment is always happy to provide you with an abundance of technical and product support at both offices. Data sheets, specifications, installation recommendations and other pertinent pieces of product literature are available on high pressure piston pumps, centrifugal mag drive pumps or any other types of pumps that we distribute. Our staff of engineers can help you with pump selection as well as design custom pump package systems. Our pump specialists are always available to answer any questions you may have on a particular pump for your facilities in Florida, Georgia, Puerto Rico, the Dominican Republic and the Caribbean. Contact us today to discuss our various pump equipment.