Industrial Pump Service for Those in Florida & the Dominican Republic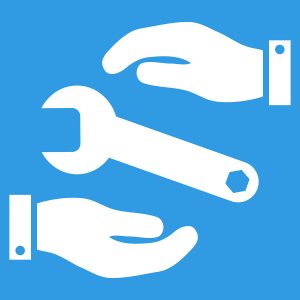 Quick and reliable industrial pump service is necessary when an industrial processing operation comes to a standstill due to a breakdown of equipment. Arroyo Process Equipment has been the preferred Florida industrial pump and equipment distributor of industrial professionals for over 45 years. When repairs are needed on any equipment, they call the team of professional repair technicians at Arroyo Process Equipment. We know customers lose time and money when equipment is idle, and our repair team is committed to fixing equipment and getting it up and running as fast as possible.
Industrial Pump Service From Arroyo Process Equipment
When we are providing an industrial pump service or repairs to any products from our lines of equipment used in processing applications, Arroyo Process Equipment will provide the following and more:
Prompt response
Highly trained and experienced technicians
Technical support from our staff of engineers
24/7 on-site service
Replacement parts readily available
Full line of system components needed for repairs
Companies from phosphate, mining, petroleum and a wide range of other industries rely on Arroyo Process Equipment maintenance services for their equipment. Pumps, gear boxes, motors, strainers, filters, drives and other processing equipment need regular maintenance service performed to keep them running at peak performance. Manufacturers suggest regularly scheduled maintenance to extend the life of the equipment. Services are available on all brands of equipment distributed by Arroyo Process Equipment including Griswold, Sew Eurodrive, Corken and Toyo. Replacement parts and components are available for companies employing their own service and maintenance crews. Our Arroyo Process Equipment experts are always available to assist customers find the correct part needed for any repair.
Our Florida industrial pump staff at Arroyo Processing Equipment is standing by to answer any questions you have on our lines of processing equipment. To schedule industrial pump service, repairs or maintenance for your Dominican Republic processing facility, contact us today.